PROCEDURE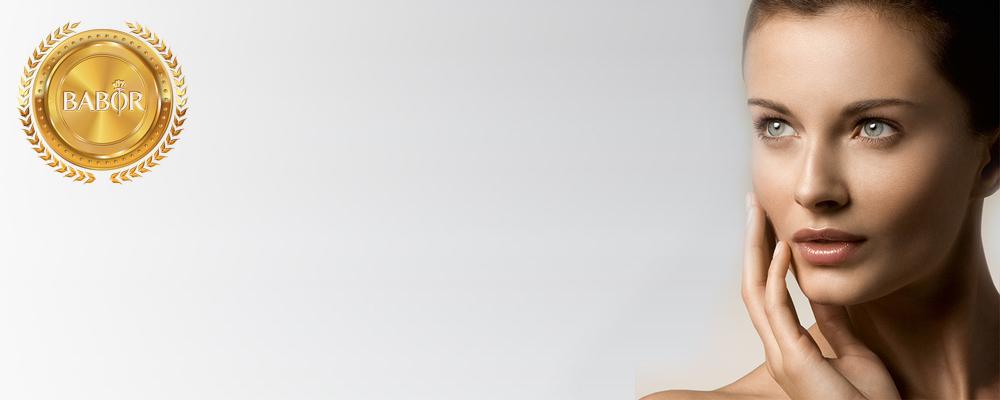 Facial treatment based on the HSR LIFTING cosmetic line which ensures lifting and anti-wrinkle care of the highest level.
EFFECTS
Anti-ageing treatment using BABOR's expert-invented cosmetic line HSR Lifting which delivers new dimensions in lifting.
It is based on five effective active ingredients which act against the main ageing inducers:
* Ensures multi-level wrinkle treatment.
* Has a good effect on expression and gravitational fine lines.
* Significantly improves the elasticity of the skin.
IS IT FOR YOU?
The HSR LIFTING treatment is intended for the age 40+.
The combined effect of the five exclusive active ingredients (Multitendin Plus, Lupinus, Carnosin, Relaxo Peptide and Neuro-Reception-Peptide), and sorbitol, shea butter, vitamin E, essential oils of mango and sweet almond ensure the following:
* Improvement of expression wrinkles (wrinkles around eyes, lips, between the eyebrows and on the forehead).
* Fights against gravitational fine lines (nasolabial and neck wrinkles).
* Improves wrinkles caused by the lack of moisture in the skin.
* Significantly improves skin's elasticity and firmness.
* Ensures oxygen and nutrient supply to the cells.
* Strengthens connective tissues, improves facial contours, evens out the skin.
* Promotes elimination of free radicals, attracts moisture to the skin and normalizes the hydrolipid barrier.
BENEFITS
The HSR LIFTING cosmetic line includes an innovative skin-strengthening complex which in combination with BABOR anti-age massage and HSR Lifting Line Mask (instantly-strengthening gel mask for the facial oval) ensures a firmer and younger look.
Skin Type

Visiem ādas tipiem

Previous Procedures

Nav nepieciešama

Anesthesia

Nav nepieciešama

Rezultāti var atšķirties atkarībā no cilvēka
Procedūrās cena atkarīga no apstrādājamās vietas lieluma un specifikas. Skat. mūsu cenu lapu.