PROCEDURE

Cryolipolysis COOLTECH is an aesthetic treatment which includes fat freezing and its permanent elimination without having an impact on the skin elasticity and its collagen content.
The treatment stimulates the natural break-down and disintegration of fat cells.
AM I A CANDIDATE FOR CRYOLIPOLYSIS COOLTECH?
The treatment is suitable both for women and men. It allows eliminating such cosmetic problems as fat hips, bra bulges, muffin tops, love handles, post-pregnancy tummy etc.
The COOLTECH technology of freezing fat tissue is very good for the 'difficult areas' which respond poorly to dieting and working out.
The treatment eliminates fat on:
Abdomen
Back
Thighs
Hips
Legs
Arms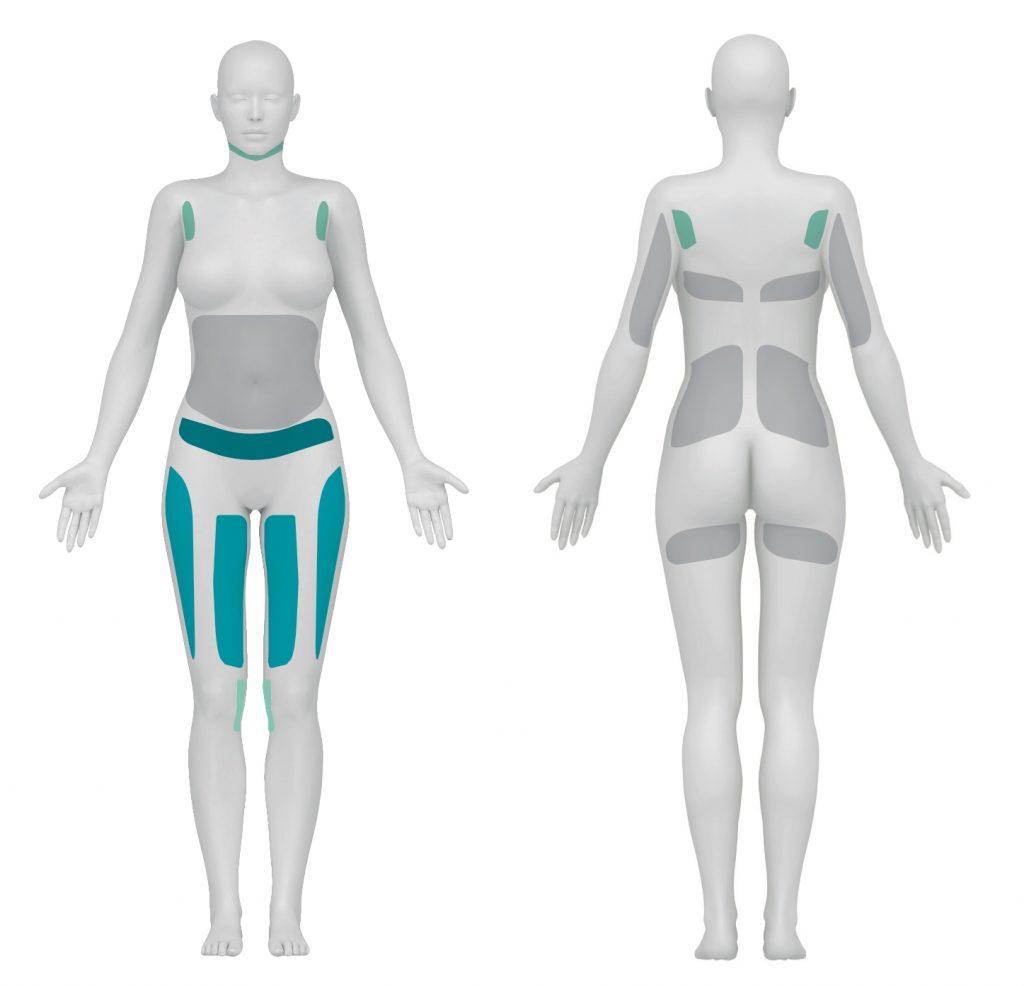 Frequently asked question
During the treatment fat cells are destroyed by applying the temperature of -8ºC in the treated area for a period of 60 minutes.
As other types of cells require a lower temperature to get frozen, they are not affected.
After the freezing fat cells are no longer stable, and body initiates the process of apoptosis, i.e., fat cells are disintegrated and absorbed promoting the reduction of the fat layer.
The destroyed fat cells leave the body with the metabolism processes.
Thanks to cryolipolysis, the unwanted fat tissue is reduced by 30-35% after just one treatment.
The treatment takes time, and the number of treatments depends on the size of the treated area and the problem.
It can be 1-3 times for the same area with an interval of 6-8 weeks.
One session of fat freezing takes approximately 60 minutes.
Usually patients return back to their everyday activities right after the treatment, but on the first day one may have a mild swelling, redness, numbness, irritation and temporary pain.
All before and after photographs are real patients, your results may differ.
Skin Type

Visiem ādas tipiem

Previous Procedures

Ir nepieciešama

Anesthesia

Nav nepieciešama

Rezultāti var atšķirties atkarībā no cilvēka
Procedūrās cena atkarīga no apstrādājamās vietas lieluma un specifikas. Skat. mūsu cenu lapu.